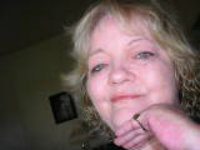 Cathies DistantEchos- Cathie Bradshaw with guests Sal and Cindy , owners of the Shanley
Cathies DistantEchos- Cathie Bradshaw with guests Sal and Cindy , owners of the Shanley


Date/Time
Date(s) - 08/19/2016
3:00 pm - 4:00 pm ET


Call in number: 631-353-4342 and enter 70017 as show #, or Free Skype Call: intuitalks.network
No shows on this channel are currently available to join.
Cathies DistantEchos- Cathie Bradshaw with guests Sal and Cindy , owners of the Shanley
Aired 09/29/2009.
Come and hear a strange tale of 2 antique dolls.. there is a weird twist to their story… and how appropriate for my dear friends to join me on this, our anniversary and birthday of my late husband tony.. the story is very connected to this strange event … and come hear their upcoming bookings … and other strange stories of the shanley..
Category(ies)
Recent Listeners
cathiesdistantechos
jennysatori
biteradiome
lins