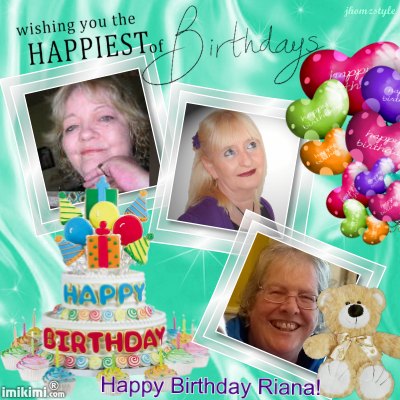 Flying with Angels-Happy Birthday Riana.
Flying with Angels-Happy Birthday Riana.


Date/Time
Date(s) - 02/01/2018
11:00 am - 12:30 pm ET


Call in number: 631-353-4342 and enter 70017 as show #, or Free Skype Call: intuitalks.network
No shows on this channel are currently available to join.
Join your hosts, Lins and Riana as we celebrate Riana's birthday.
With surprises and fun in store, get comfortable with a drink and a slice of cake as we blow out Riana's birthday candles and wish her a very happy birthday.
If you would like to call in or speak to Riana on the show please do.
Who is our surprise singing guest?    Plus a competition to win a reading on Skype with Lins, (Lindsey Harrison.) or Riana George.

We look forward to welcoming you into the chatroom.
Cathies Distant Echos, Facebook Group: https://www.facebook.com/groups/112690372148470
Riana's website: http://www.healing-handssanctuary.co.uk
Flying with Angels  Facebook group: https://www.facebook.com/groups/684347924975453
Lucinder Drayton's website. http://www.lucindadrayton.com/
Lucinda Drayton's  Facebook page https://www.facebook.com/LucindaDrayton
Category(ies)
Recent Listeners
cathiesdistantechos
riana
simon

biteradiome
icbond
curioustimes