Your Hosts of Flying with Angels.
Your Hosts of Flying with Angels.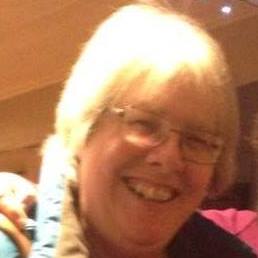 Host and Founder Lindsey Harrison.
I am Lindsey Harrison founder and host of Flying with angels show . I am a Usui Reiki Master and a Certified Angel Card Reader.  I share free mini intuitive angel card readings  on The Flying with Angels Show.
I am very grateful to Cathie Bradshaw who had faith in my abilities and  gave me my own show, which was the Lins Harrison show. Later I then changed the title to Flying with Angels.
I had Cancer and had a year or more off but Cathie left my show space open to me. She was very supportive to me when I was ill and "tickled pink" as she would say when I started to do the shows again. The shows gave me confidence and something else other than my health to focus on. Riana came to  support me and Cathie asked for her to become co-host. Later Cathie and I made Riana a host so Flying with Angels has two hosts.
 Host Riana George.
I am Riana George. I live in Weston Super Mare, North Somerset with my much loved husband Ian. We have a beautiful daughter Bekki.
I have a Healing Practice, "HEALING HANDS SACTUARY", where I offer healing and readings.
I am a Reiki Master Healer Practitioner to Teacher level. Obtaining Degree and
Lineage Status and I Hold membership with the UK Reiki Federation. I am also an
Intuitive Spiritual & Angel Card Reader.
As well as sharing my work here at my practice, I also attend Festivals and Fayres
throughout the South West of England.
I am honoured to be part of the "Flying with Angels Show" and enjoy sharing our Radio shows on Cathies DistantEchos on Inituitalks.com
I am in gratitude to the original founder of Cathies Distant Echos, our Beloved Cathie B
radshaw who is a special friend to myself and so many, who's hearts she touches. Although Cathie is now in spirit we are continually blest by her.
The producer and creator of "Flying with Angels", is our beautiful soul sister Lindsey Harrison.
Lindsey and myself have been good friends now for over 13 years and continue to be so. We are very supportive of each other on our spiritual paths.
You can contact me to book private readings at Healing Hands Sanctuary via my
contacts page on my website.
Sponsored Ad: