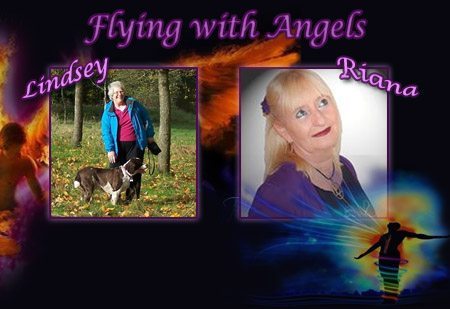 Flying With Angels, Healing with Archangel Raphael.
Flying With Angels, Healing with Archangel Raphael.


Date/Time
Date(s) - 03/02/2017
11:00 am - 12:30 pm ET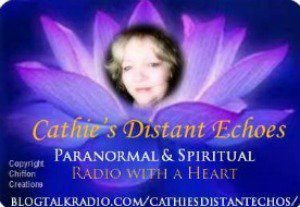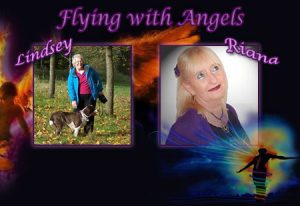 Join Lins and Riana for 90 minutes of Angel Topic Discussion and Free Mini Readings.
We will be giving Free Min Intuitive Angel Card Readings and sharing healing with Archangel Raphael.
Please join us as we share information and stories about Angels, and join in the chatter in the Chat room.
We look forward to seeing you.
Cathies Distant Echos, Facebook Group: https://www.facebook.com/groups/112690372148470
Riana's website: http://www.healing-handssanctuary.co.uk
Flying with Angels  Facebook group: https://www.facebook.com/groups/684347924975453
Featuring Artwork by Gabriela Inés Agüero
bio: Gabriela was born in Cordoba, Argentina. She moved to Canada when she was very young and went to art school both in Canada and in Lousiana in the States. She has raised 4 kids during 20 years as a single parent. These paintings were part of an exploration of spirituality and her role in it as an artist. She was very psychic as a child and could communicate with animals, know how people felt or what you call an empath.
Gabriela with her 4 Children beneath the Magdalene Tri-picture she painted.
Gabriela's Intuitalks page http://www.intuitalks.com/members/gabriela/
Site link. https://gabrielaaguero.tumblr.com/
Facebook page. https://www.facebook.com/gabriela.aguero.1962
Archangel Raphael. Archangel of Healing.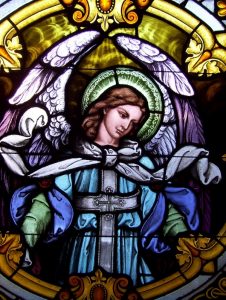 image by google images.
Category(ies)
Recent Listeners
lins
cathiesdistantechos
natnat
riana
biteradiome
Sponsored Ad: